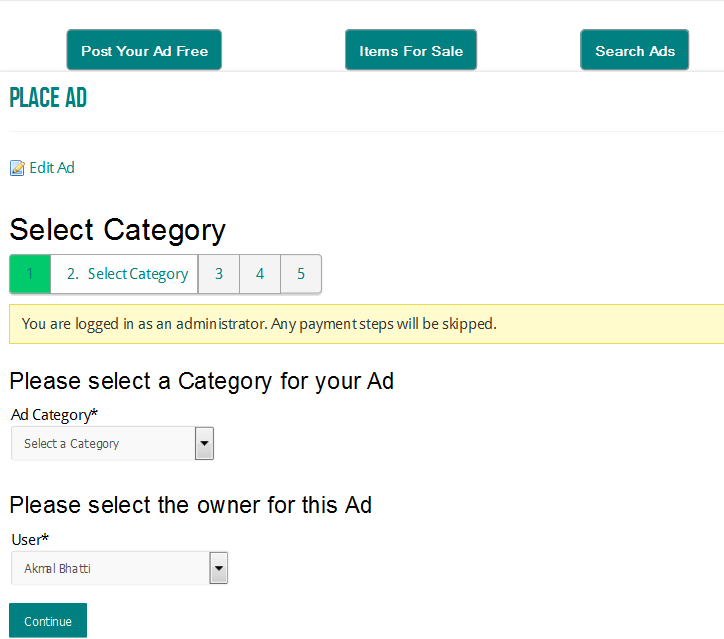 Mypricepk.com is one of top classified websites of Pakistan. This website provides it services to their Users in the way of Buying and selling things online. We tells here that How to Sell Your Product Online in Pakistan Using Mypricepk.com Procedure.
It facilitates their customers and helps them by providing services in online shopping like buying and selling by providing direct customers to sellers.
How to Sell Your Product Online in Pakistan Using Mypricepk.com Procedure
If you want to Sale anything like used, second Hand or New Then YOu Must Select Our Post Ad Free Button and Then Follow the Process.
When You Select the Post Your Ad Free Button then your Will see Screen Like.
Select Your Category and then Select the Continue Button then Your Will see the Screen like.

Fill The Form Like Your Contact Information and Item Information Because Buyer want to know about item (Product) Details then they will contact with you after the Your Select the Continue Button and then Your Will see the Screen like.
Add the Product (Item) Picture in this panel you can add 4 (four) Picture of your Product and then your Select the Palce Ad Bustton Then Your Ad status will be Pending for Approval After the Admin Approval Your Ad will be Visible in Latest Ads Panel and We will inform you via email that your Ad has been Successfully Placed.
Mypricepk.com introduces the module to users who want to get access to online market through websites. We advised or visitors to keep visiting this page to sell your products by using modules.
Procedure to Sell Products Online
Visit www.pricenspecs.pk
Click Post Ads button
Fill Performa for Item You Want To Sale
Submit Your Ads
Then Your Ads will be in Pending Process
After Approval of Your Ads Your Ads will be in Visible form
Then User (Buyer) Will see your Ads and Contact you
When Sold Your Item then Your Remove Ads
Keep visiting website
Choose the fixed price for item format when you know the market value for your item. Use the auction-style price format for special or unique items, or when you don't know the value of the item.
The quick listing tool suggests popular pricing and shipping options for similar items. Seamlessly manage all aspects of your online business in one place. We provide you with everything you need to stay organized and sell online. You must visit here to see more about related topics on this page.